Why rent a car with Alamo?
We have the best models and benefits.
No surprises at the counter
What you hire on the website will be what you receive.
Real discounts
All discounts include the rate and protections.
Secure site to make online payments
We have the support of BBVA Bancomer to make your payments online.
Customer service
We remain in constant training and audit to provide an excellent service.
Popular Destinations
Find the best rates in the most visited places
Car rental in Ciudad de México
Mexico City, one of the largest and most populous cities in the world with more than 8 million inhabitants in its 16 mayors, and more than 20 million in its metropolitan area composed mainly of the surroundings of the State of Mexico; it has a great importance in cultural, entertainment, health and religious tourism due to being a globalized and multicultural city, where a large number of foreigners reside and where their historical stages are combined in an environment of large buildings, houses of different artistic styles such as art deco, art nouveau, minimalist, baroque, rococo, among others coming mainly from France and Spain.
Also called the City of Palaces, a large number of imposing old buildings that served as palaces and are used today as museums, schools, houses and businesses are preserved. Giving a multicultural touch to the city. Along with its palaces, it is made up of cultural neighborhoods around it:
Colonia del Valle, Polanco, Corredor Roma - Condesa and the Colonia San Rafael are only a few neighborhoods that have to be visited when touring in Mexico City, well known for being conservative, maintaining a large number of theaters, art galleries, coffee shops, bookstores, parks, sculptures and fountains, these areas are currently the preferred to inhabit due to their quality of life.
Santa Fé, Presidente Masaryk or Interlomas, where stores of all kinds are maintained, highlighting the fashion shops from the main houses in the world such as Louis Vuitton, Coach, Cartier, Bvlgari, Tommy Hilfiger, Salvatore Ferragamo among many others.
Mixcoac and Coyoacán are now part of Mexico City, but in past years they formed the periphery of it; towns where the first textile factories were established in Mexico and where they currently maintain their constructions that are embellished with their parks and taste for trees in houses and old factories of giant courtyards.
If culture is your thing, you cannot miss the most important museums in the city. Rufino Tamayo Museum: one of the most recognized Mexican painters, the National Museum of Art, located on Tacuba Street: a highly decorated palace that maintains the most important collection of Mexican art with works by its main painters since the viceroyalty to the avant-garde painting by Frida Kahlo, Diego Rivera, Siqueiros and many others.Palacio de Bellas Artes; where murals of the main muralists of Mexico are exhibited, as well as the exhibition of plays and classical music. The National Museum of Anthropology and history for its part is located in Polanco and exhibits the life of pre-Columbian Mexico, with historical pieces rescued from Mexican culture.
Do not stay without knowing all the wonderful places that Mexico City offers you. Visit any of our branches, rent a car and let the Alamo Mexico team accompany you on this great adventure. It does not matter if your trip is for business or pleasure, we will always have promotions and offers for you on our website.
Car rental in Tijuana
There is nothing that Tijuana envies to the rest of the cities in Mexico. On the contrary, this city has much more to offer than just a taco experience, nightlife, fun and the classic border.
Its location has always been considered privileged for communication between the states of Baja California Norte and Sur. Tijuana is a fascinating place for residents and those who live on the other side of the wall. It has magic, charm and everything you need to forget the stereotypes of traditional tourist destinations.
Tijuana offers a wide gastronomic variety with Mexican and international haute cuisine establishments, a modern hotel infrastructure, important service centers for conventions, a modern international airport and many more places.
What are you waiting to visit Tijuana and be amaze with it's charm? Don't forget that is possible to rent a car directly in the airport or in our central branch, or if you prefer, plan and make your reservation from the Alamo México website.
Car rental in Cancún
One of the most visited destinations in southeastern Mexico is undoubtedly Cancun, for many years it has been crowned as the paradise to visit in the Caribbean. Its international airport favors the connection with different capitals of both the American and European continents.
Its fame has crossed borders, thanks to its paradisiacal beaches that have starred in more than one postcard. Those crisp waters of fascinating colors that go from turquoise, sea water and the softness of its white sand make it a wonderful destination for those who like the sea and a relaxing holiday.
The night in Cancun is unmissable, with its effervescence the nightlife catches the most upset in a festive atmosphere that does not die out until the sun rises. One of the most legendary clubs is the Dady'O with its eighties and nineties musical offer, and one of the most praised internationally, Coco Bongo, where fun is guaranteed with an impressive show, fame that also shares the Mandala and one of recent opening known as the Palazzo.
In addition, we cannot fail to mention the fascinating vestiges of the Mayan civilization that you will find throughout the Yucatan peninsula, specifically near Cancun, such as the Yamil Lu'um, and the archaeological zone of the Rey. You can also make excursions nearby to contemplate the wonders of other sites, such as Ek Balam, Tulum, Cobá and one of the considered wonders of the world: Chichen Itza, just a couple of hours away.
If all these were not yet sufficient reasons to visit Cancun, the cuisine of southeastern Mexico is awarded as one of the richest in the country. With flavors that mix the most pre-Hispanic roots with foreign influences, they certainly consent the most demanding palate.
Another reason is undoubtedly its proximity to other paradisiacal beaches that makes it an excellent starting point, either to visit Isla Mujeres and Holbox or enter the Riviera Maya and go down to Playa del Carmen, Cozumel, Puerto Morelos, the Reserva of Sian Kaán, Tulum, but also have within reach the beautiful and picturesque Valladolid or the white Merida.
Not for nothing Cancun has been and continues to be one of the favorite destinations of local and foreign tourism that does not agree to visit it for the first time, they always return hypnotized by all the charm it contains and the wide range of possibilities it offers for a dream vacation . What are you waiting for to know this paradise? Make your itinerary, prepare your luggage and let Alamo Mexico accompany you on this journey. Book a car online and live that dream trip you deserve.
Join our newsletter
Be the first in to know about news and offers exclusive
Cargando ...
Our Blog Posts
Consejos, recomendaciones y más información para tu próximo viaje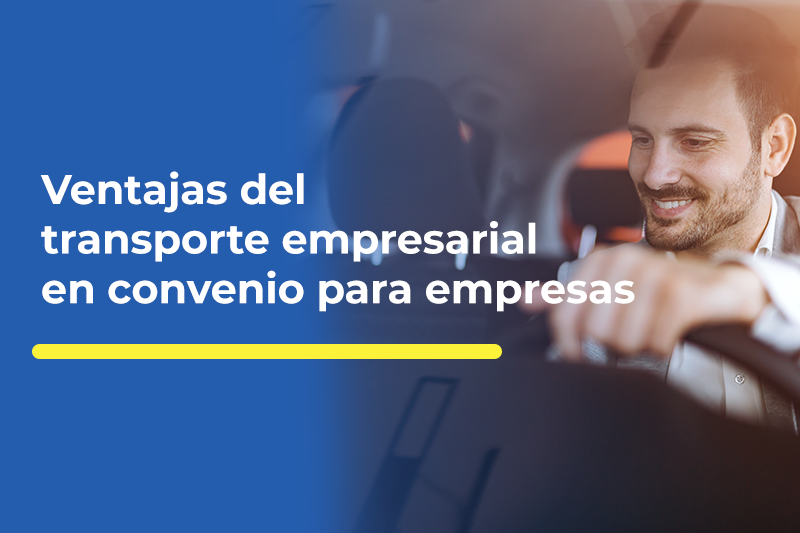 August 09, 2022
Ventajas del transporte empresarial en convenio para empresas
Contar con transporte empresarial para mover a tu empresa es parte de hacer crecer tu negocio, sin embargo, es importante considerar a fondo las ofertas de servicio y los beneficios que otorgan ...
Leer más >
August 03, 2022
Renta de autos para empresas como alternativa a los altos costos
Mover a tu empresa nunca había sido tan indispensable como en los últimos años ...
Leer más >
July 27, 2022
Las 5 mejores ciudades en México para hacer turismo de negocios
De acuerdo con la Asociación Internacional de Congresos y Convenciones (ICCA), México ocupa la tercera posición en América Latina como sede de reuniones y eventos ...
Leer más >
We care about your mobility with the following benefits
Vehicle delivered to your home*
Return the vehicle in a different location at no cost**
No charge for minor driver***
* Check availability by calling 800 849 8001
** Check here the cities where no drop off.
*** Minor driver must be over 18 years old and have a valid driver's license